I dream • I dare • I create

Welcome ⌈ Yan Chai Hospital Law Chan Chor Si College⌋ to visit the college and learn about the pet industry
November 27, 2021
With Labour Department Y.E.S. Youth Employment Start
Co-organized "Health Care Basic Course for Puppy"
A total of 6 lessons from October 23, 2021 to November 17, 2021
Courses [Internship locations available]
The internship location enables students to have practical experience, so that they can apply what they have learned and provide good service in the face of real customers.
We can allow trainees to provide pet grooming, pet sitter and dog training in swimming pools and pet grooming shops, guided by experienced pet groomers and dog trainers.
【Career Referral】 Students successfully joined the pet industry
On June 15, 2021, congrats to our student Joypad for studying hard towards his dream and being appreciated by others as a member of Petoyo Grooming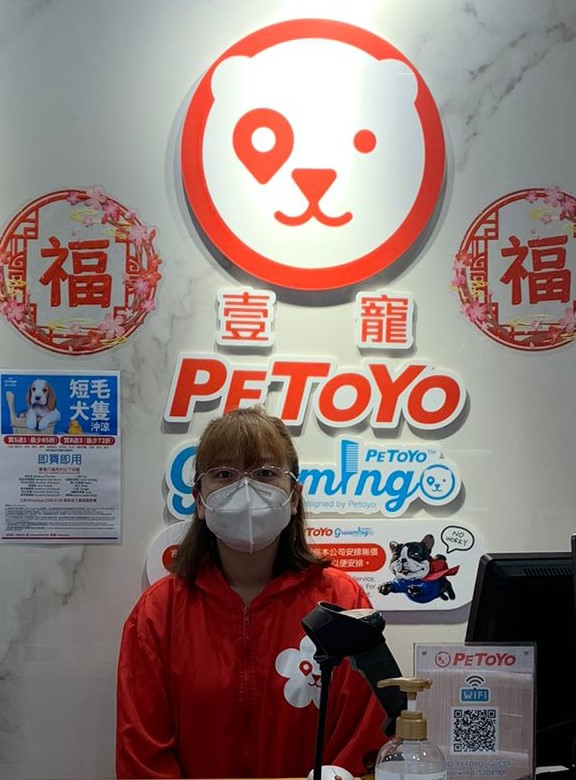 Hong Kong One Pet Academy
The Hong Kong One Pet Academy was established in 2016 and is an accredited pet academy in Hong Kong. There are many smaller pet academies in Hong Kong, and many private organizations hold some pet-related courses, so the real and professional pet schools are not too many.
In the past ten years, Hong Kong pet schools have usually held some types of grooming courses. Since grooming services are usually needed by dog owners and Hong Kong does not have too many pet grooming professionals, many pet schools choose to hold this kind of grooming courses. In recent years, Hong Kong people live a busy life. Many owners do not have much time to take care of their pets, and it is difficult to find some pet professionals who can provide door-to-door services.
A brief introduction to the development history of the college
In 2016, we specially set up the Hong Kong One Pet Academy to provide one-stop pet-related courses. In 2016, our academy was appointed as a pet sitter teaching institution by the Society of Rehabilitation and Crime Prevention and provided two courses for Luo Wu Women's Prison.
In 2017, Hong Kong One Pet Academy officially provided pet sitter courses for Hong Kong students to study.
In 2018, Hong Kong One Pet Academy was established due to the need of affiliated group of pet travel and provided new courses, especially Pet Travel Consultant and Planner. This course had not been opened before. It was the first time held by our college. The response was very hot!
In 2019, we knew that many pet owners want their beloved pets to learn social etiquette at the academy, so our pet academy also held a dog trainer course to provide relevant training to pet owners.
Unique advantages of our school
Compared with other pet academies and courses in Hong Kong, our school has the following advantages:
All tutors have more than 5 years of teaching experience or more.
Notes will be attached to all courses to consolidate theoretical concepts.
After completing the course, we will provide relevant practice venues to train students to learn theoretical skills in school.
After completing the course, there will be employment referrals to make it easier for students to find a way out.
Employment referral after completing the course – Graduates of the veterinary nursing program can be directly referred to ten veterinary clinics or other medical groups under PET SPACE, pet groomers and pet sitter talented students are directly employed by affiliated groups, Petoyo Grooming or Referrals to other large pet stores and dog trainers are directly referred to customers by affiliated groups to provide door-to-door services.
The affiliated pet academy group is huge, owning pet hotels, pet clinics, pet photography production companies and pet travel agencies.
After graduation, each student will be personally complimented by the teacher to write the student's grade sheet, which can make each student more aware of their own strengths and weaknesses and develop more smoothly in the industry.