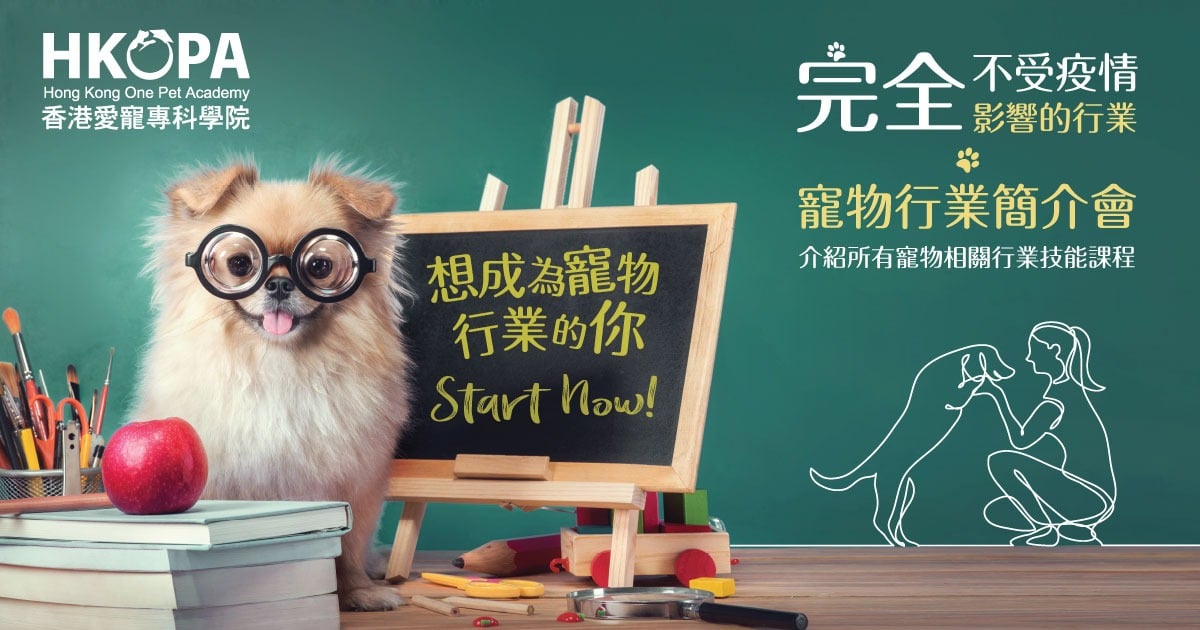 【Join the pet industry, your career is proud of you】 Pet Course Briefing Session
An industry that is completely unaffected by the epidemic, you who want to be in the pet industry
Pet industry briefing, introducing all pet-related industry skills courses
February 20, 2022
Sunday 15:00 – 16:00
Location: 18B, Wing Cheung Industrial Building, 58-70 Kwai Cheong Road, Kwai Chung, New Territories
Seats must be reserved on a first-come, first-served basis, limited to 10 people per session, free of charge
In the economic downturn, I insist on walking with service practitioners. The pet course briefing will explain the general situation of the pet industry, how to become a freelancer with a stable job and stable income. Front flight suits in need can apply for half-price subsidy. The course content includes:
– Pet Sitter Course
– Pet Travel Consultant Course
– Pet Travel Planner Course
– Certificate C in Pet Grooming
– Experience class of veterinary nursing course
– Dog behavior training course (interest class)
– Pet Grooming (Interest Class)
– Dog massage class (interest class)
– Pet First Aid Course (Interest Class)
The veterinary nursing course experience class is taught by experienced veterinarians
Hurry up Whatsapp +852 9588 6714 to reserve!