Students' thoughts after graduation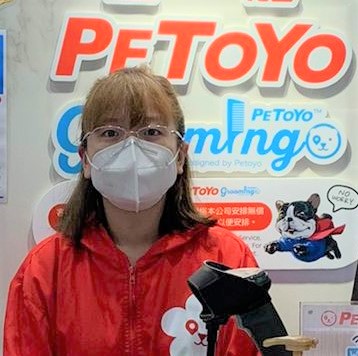 好多謝HKOPA俾今次機會,令我學習到好多嘢,裏面嘅導師全部都好有經驗,言傳身教,俾好多耐性同學,傳授嘅課堂知識係寵物行業都好受用。學校環境又好,可以俾同學專注學習,仲有不同嘅狗種、唔同性格嘅狗俾同學親身體會控制狗嘅方法,但係過程老師都會係一邊傍住,認真指出同學的問題,好快改進到,學有所成,成功考到寵物美容C牌。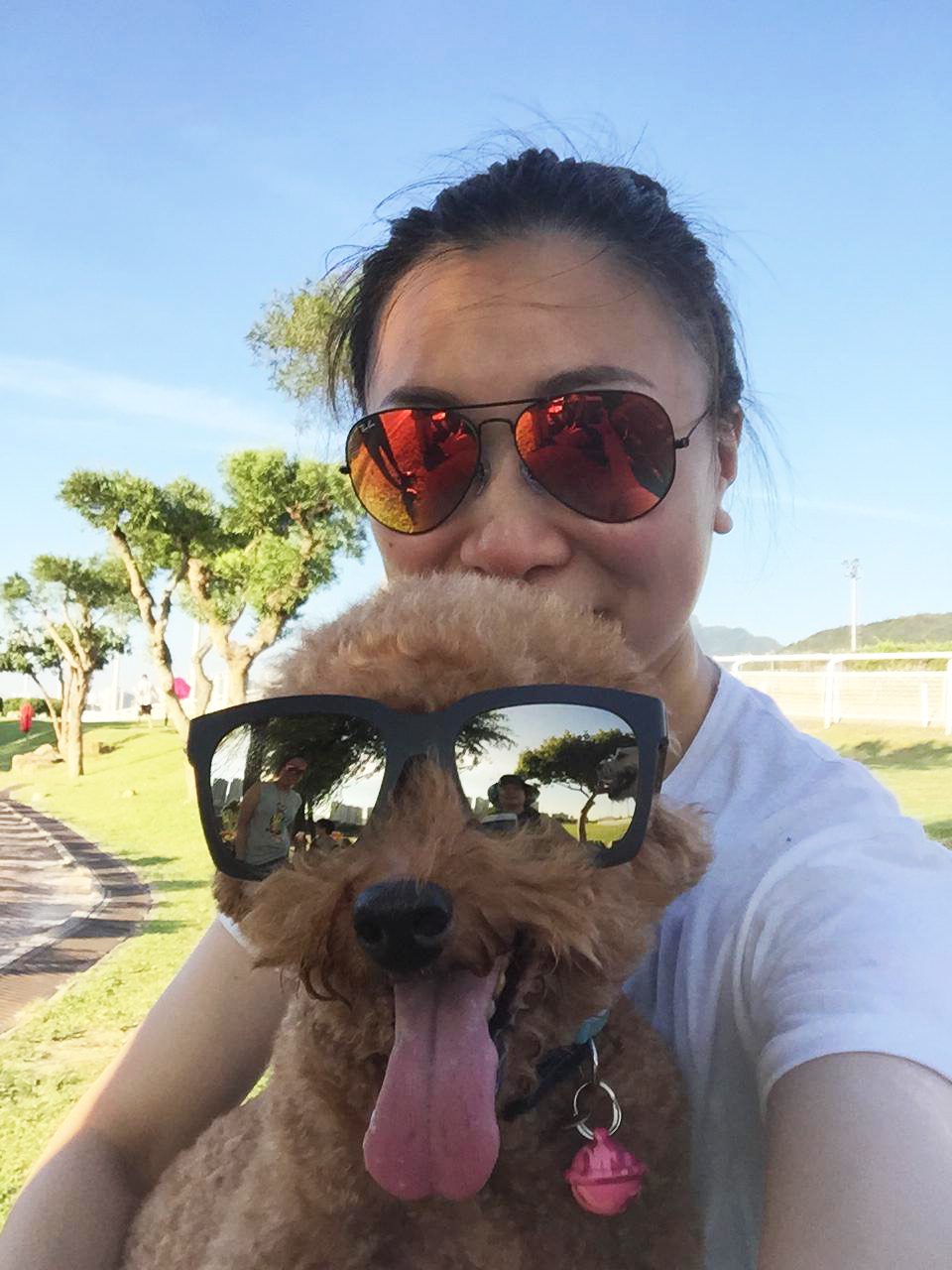 When I first enrolled in the "Pet Sitter" course, it was because my lifestyle was no different from that of ordinary Hong Kong people. After completing my studies, I joined the society and lived a rigid life every day. I always felt that I had no spare time to learn new knowledge and cultivate. I was interested, until by chance, I saw the course of "HKIPS" on Facebook, and I felt that "Flying cloud, opportunity is here", I can professionalize my daily habit of getting along with furry children.
After officially going to the class, holding a blank sheet of paper and a school mentality, I knew that pets belong to different species, there will be a natural character and knowledge on how to observe the pet's physical condition. This can help distinguish the emergency of the doctor's assistance and learn the right medicine for health care products. The correct cleaning supplies and pet behavior are basic understanding, so that it is not the same as dragging the leash, walking, and throwing pets is an opportunity. You must know how to adjust the fit and tightness in the same way, etc. It is the first start to understand that you think it is easy to take care of pets, in fact, it is the same as taking care of a child. Taking care of a child is as complicated as it is skillful, because when you go out, the nanny will change to take care of the children of other Mao's parents, so the details must be more careful and professional.
At present, it is very difficult to turn a hobby into a career in Hong Kong, but you will know the result first if you try it. The school curriculum enriches my life, and at the same time increases my knowledge of pets, giving me the opportunity to become a professional nanny from an owner. At the same time, the school will also provide opportunities for students, in addition to left theory, there are also internship opportunities. This can help me accumulate practical experience, and then turn experience into professional.
Jia Wai
Pet sitter student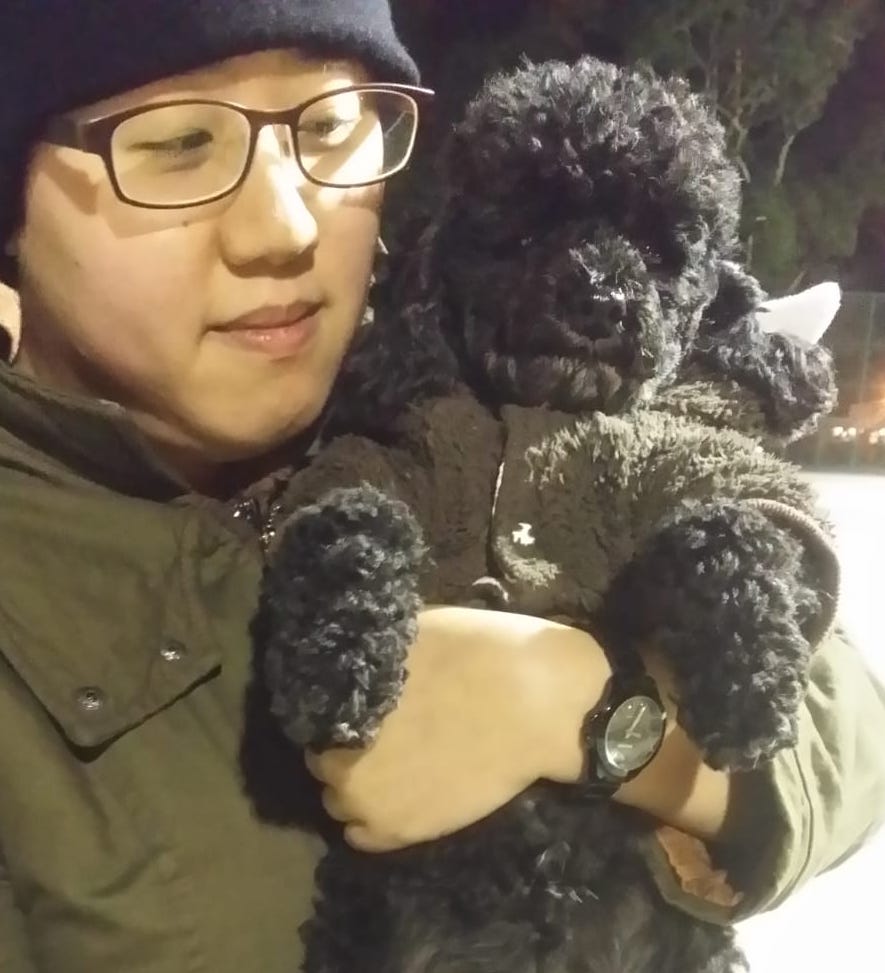 When I saw the first two sentences of one of the Facebook ads, "You who are tired of boring work and want to have more extra income", I immediately went in to watch the frightening talk. It turned out to be about a pet sitter course. At that time, I felt like myself If you have a cat or a dog, it should be very simple, so I immediately called to ask about the course, and I began to live a long-lost and half-work-study life. The content of the course is very substantial, but it is simple in my imagination, but I think it is very practical. Even if I don't want to be a pet sitter in the future, it will be very helpful for me to keep pets in the future. Moreover, the class time is very flexible, which can match my work time. Every teacher has rich experience. I could go to the veterinary clinic and do an internship with the dog farm as a volunteer. I have benefited a lot from the whole process. And I am even more fortunate to have received several jobs before graduating, which made me feel that the job of pet sitter is very suitable for me.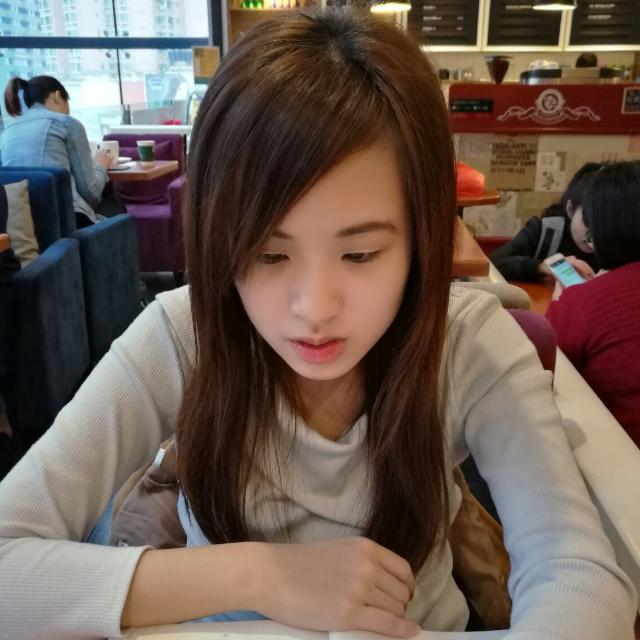 I learned a lot of professional knowledge in various aspects of pets in the college, which will play a great role in the application in the future. Moreover, the tutors here have professional standards. In the classroom, the teaching is detailed and appropriate, and it is easy to absorb and understand.
Pet Travel Consultant & Pet Travel Planner Student
Cypress
Pet Travel Consultant &
Pet Travel Planner Student
After graduation, I have been working in the retail industry. Even if I can join the best brand companies, I always have a desire in my heart. I love animals since childhood, and I love traveling when I grow up. For many years, I have also hoped to engage in the pet industry, but unfortunately, I do not have any expertise in this area.
Until one day, I met Hong Kong Pet Academy and Life Travel, which changed a turning point for me. Pets plus travel are completely my hobbies, so I signed up without saying a word. After the first class, I was very satisfied with the content and learned some very specialized knowledge areas. In the later period, I simply quitted my original job and concentrated on continuing to study the courses of pet travel consultant and planning. Finally, at the Hong Kong Pet Academy, I found a new direction in my life and a satisfying job.