Early bird discount is available. Registration is now being accepted. For details, please contact us.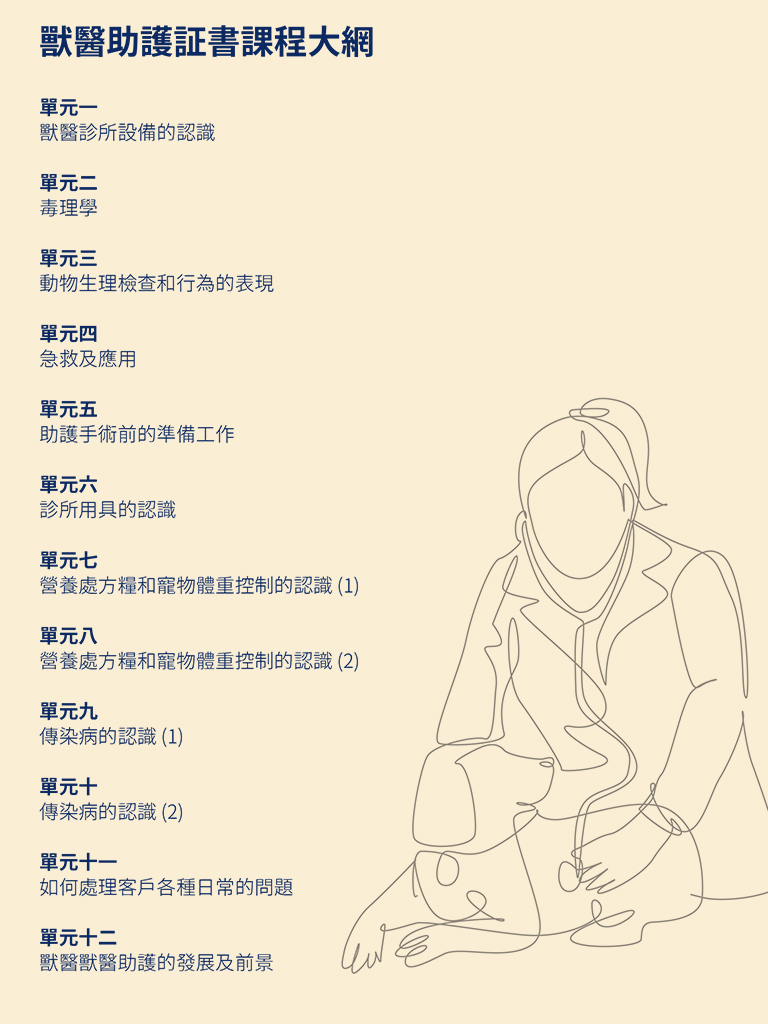 Veterinary Nursing Course
This course is suitable for those who want to become a veterinary assistant nurse. It is taught by professional instructors and allows students to learn the basic knowledge of veterinary nurses. The veterinary nurse course of HKOPA College has a total of 12 units. The entire veterinary assistant course covers a comprehensive range. In addition to understanding the equipment and appliances of veterinary clinics, it provides professional knowledge such as pet first aid and application. It also teaches the possible problems encountered by vet nurses and their development prospects, etc. It provides opportunities for students who intend to become veterinary assistants to equip themselves and lay a boost.
Our Veterinary Assistant Course Features
The content of the veterinary assistant nursing course of HKOPA College is systematic, advocates from the simple to the deep, and integrates theory and practice, so that students can fully understand the requirements of veterinary assistants. The course instructors are experienced in the industry and can explain and teach students the knowledge and skills required for veterinary nursing in detail. The purpose of our course is to enable students to provide the most practical assistance and care for each sick animal in the future. Therefore, after completing the course, most of the students can initially master the operation of veterinary clinics, as well as pet first aid, nutrition, infectious diseases, etc. Students who complete the course and meet the qualifications will be issued a certificate, which will help to progress to other related diploma courses in the future and lay a solid foundation for the industry in the future.

The prospect of veterinary assistant?
Hong Kong people like keeping pets, especially the younger generation who generally do not plan to have children and pursue a simple life. Instead, they keep pets, especially cats and dogs. The number of them keeps breaking through every year. There are various problems to be faced in caring for pets. For example, elderly animals are more likely to get sick, and the need for veterinarians and veterinary assistance to take care of pets' health has increased substantially, which has also driven the development of the animal care industry. In other words, the employment prospects of veterinary nurses are bright. In addition to working in animal clinics, they can also work as veterinary assistants in animal shelters, animal parks and other institutions to develop a variety of jobs.